Kali Linux 2020.1 released: New Features and Download
Kali Linux 2020.1 released as the first release of the decade and it's available for download since 28 Jan 2020. This release fo Kali comes with several new features, including the long-awaited Non-Root by default feature.
Kali Linux is an open-source Linux Distro for Pentesters and Security Researchers. Most of the open-source tools for penetration testing are built-in Kali Linux.
What's new in Kali Linux 2020.1?
The following is the list of features comes with this release:
Non-Root by default
Kali single installer image
Kali NetHunter Rootless
Improvements to theme & kali-undercover
New tools
Non-Root by default
From the beginning, Kali Linux comes with the default root user policy. However, from this release of Kali Linux, it comes with the traditional default non-root user policy.
With the change of user policy, the Default user and its credentials also have changed. The default credentials have been root/toor until this release. The new default username and password are kali/kali now.

You will be asked to create a non-root user during the installation of Kali Linux with administrative privileges.
Kali single installer image
On the basis of most downloaded and most used installer images, the Offensive Security team decided to change the release structure. Now a single image is provided for all Desktop Environment (DE) instead of separate images.
During installation, you will have the option to choose between all the available Desktop Environment (DE) like Xfce, GNOME, KDE, MATE or LXDE. Xfce is the default installation available for the offline installation however others can be chosen and downloaded during install.
Kali NetHunter Rootless
Nethunter is a mobile pen-testing platform that also has some improvements. A separate image is released by Offensive Security codenamed Nethunter Rootless.
Rooting of your phone is no longer required if you use Nethunter Rootless image. You can install the Nethunter Rootless by following this article. Some limitation are also there like no root permissions.
Improvements to theme & kali-undercover
Kali Linux switched to Xfce from GNOME but there is an option to choose between them. Meanwhile, if you choose GNOME then you will get Dark and Like theme option with that.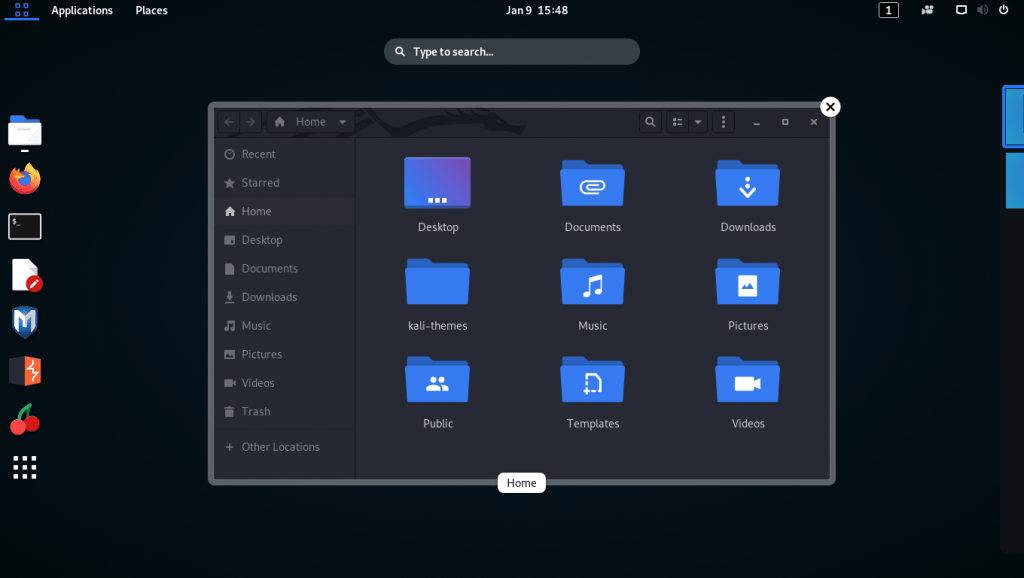 With its 'Undercover' feature, you can change the appearance of Desktop like Windows 10.

New tools
New tools are added such as cloud-enum, emailharvester, phpggc, sherlock, splinter. Old existing tools are also getting upgrades.