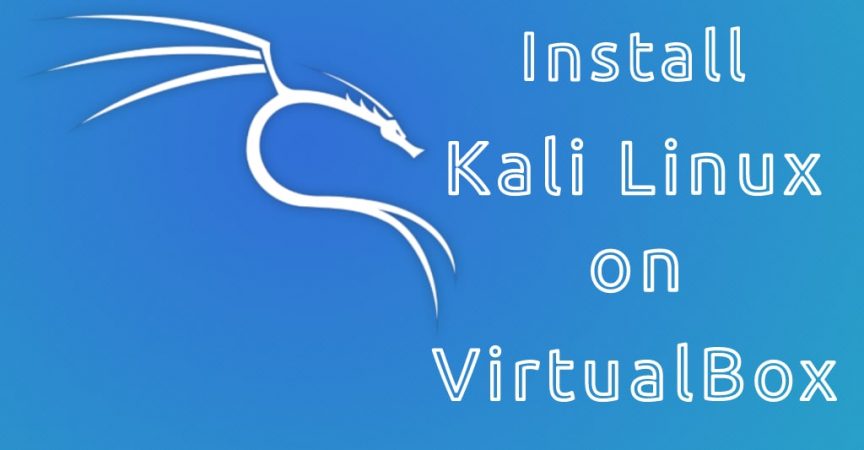 Kali Linux VirtualBox Installation
This tutorial describes the simplest way to install Kali Linux on VirtualBox in Windows or Linux. Kali is a Debian based Linux distribution built for hacking and penetration testing.
Kali Linux is one of the best Linux distribution for Pentesters and Security Researchers. At the time of writing this tutorial, the latest version of Kali Linux is 2020.1.
While Kali Linux 2020.1 Released with some good features like non-root users policy. It is safer to use it via a virtual machine. Meanwhile, you can also use it as your primary Operating System.
VirtualBox is an opensource solution for using guest operating systems, Just like VMware and Hyper-V. With the use of VirtualBox, you can use Kali Linux as a regular application in your system.
Most importantly when we talk about hacking, it is better to be safe. Using Kali Linux in Virtual Machine does not affect your base operating system. Even if something goes wrong in the virtual machine, your host machine will remain safe.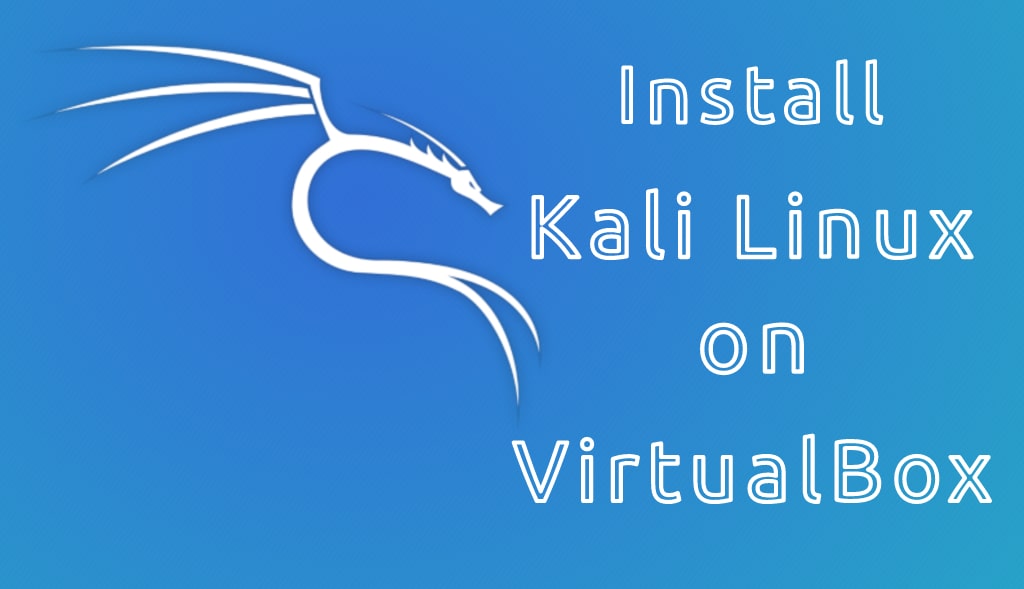 How to install Kali Linux on VirtualBox
In this tutorial, our base operating system is Ubuntu and we use VirtualBox on it. VirtualBox is one of the best Virtualization software available free and opensource for Windows and Linux both.
The methods described in this tutorial are also used if your host system is Windows or any other Linux. We will use the Kali Linux Virtual Image to install it in VirtualBox.
So like every other tutorial on LinuxBots, we will do it in some simple steps.
Step by Step Installation of Linux on VirtualBox
Kali Linux Installer image can also be used for VirtualBox, but we are going to use the Virtual Image. Because it is more simple and fast to install via virtual image when compare to Installer image.
Step 1 – Download and Install VirtualBox
Virtual Box 6.1 is the latest version available at the time of writing the article. Download it from the Official Website using the below button.
After downloading the setup file, install it by double click on it. Installing Virtualbox in Windows or Linux is also similar.
Step 2 – Download Kali Linux Virtual Image
After installing VirtualBox, the next step is to download the Virtual Image for Kali Linux 2020.1 from the Official Download Page. On the download page, you get the option to download VMware images, VirtualBox Images, and Hyper-V Images. For this tutorial, we use the VirtualBox Image.
It is better to use a torrent file because the image size is 3.1GB for 64-Bit and 2.8GB for 32-Bit. You can use any torrent downloader for this.

When you complete the download process, move on the next and last step of installing it.
Step 3 – Install Kali Linux on VirtualBox
While we already download the Virtual Image for Kali Linux, the next step is to import it into the VirtualBox
As seen in the image below, start the virtual box and click on the import button.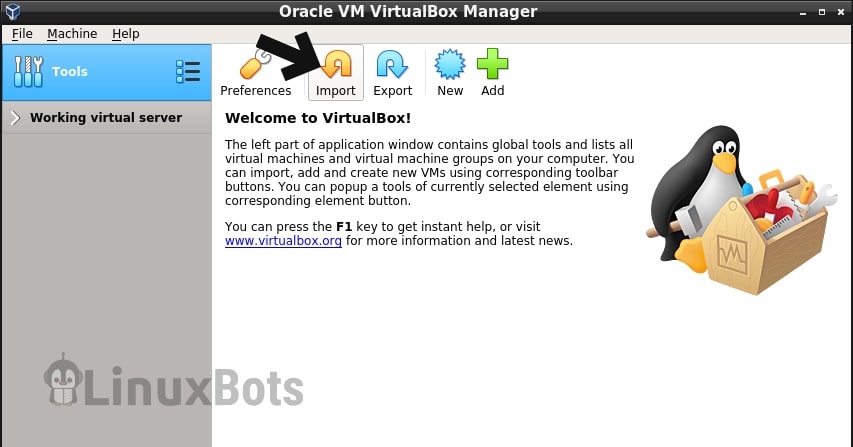 After that, Browse the downloaded image file and click on the Next button.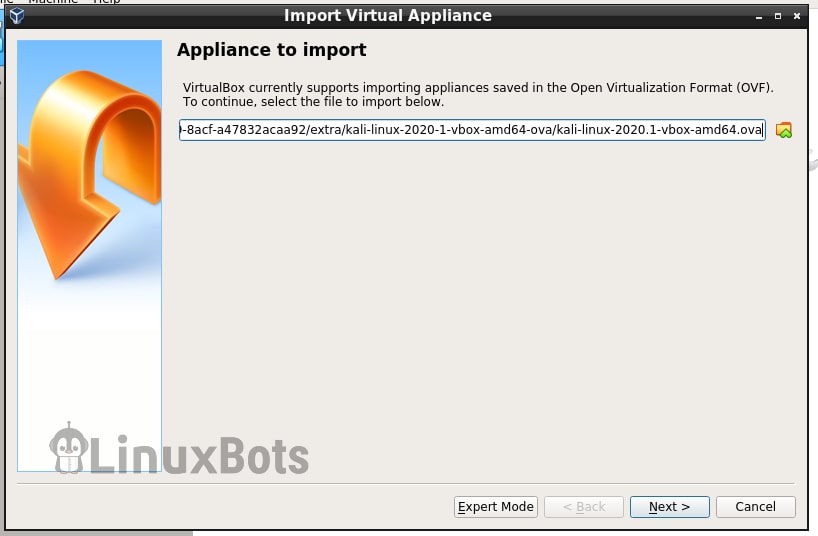 Now click on Import to start the installation.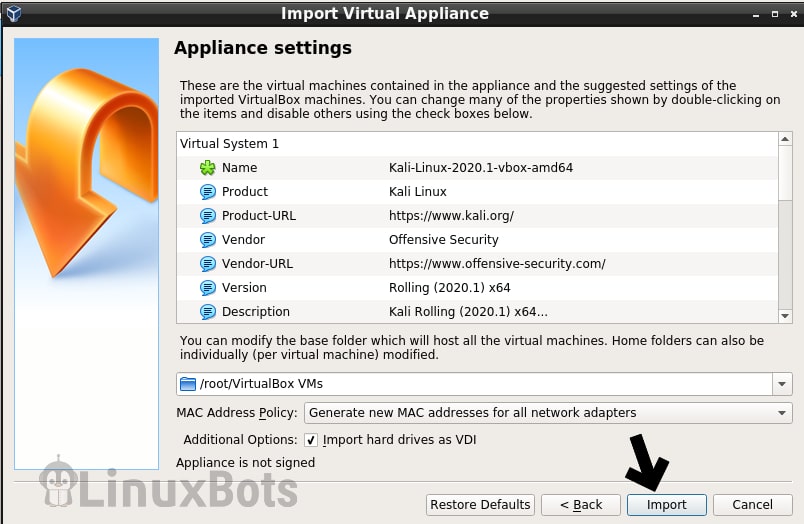 Now you will be asked to accept the License Agreement.
Yes, you hear it right however the license is GPL V3. Accept the license if you agree with terms of Kali Linux Open Source Policy.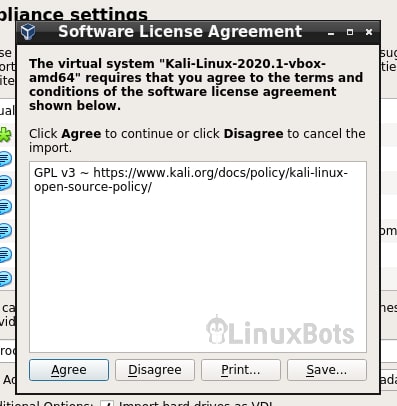 After that, wait for the import process to complete. It may take some time.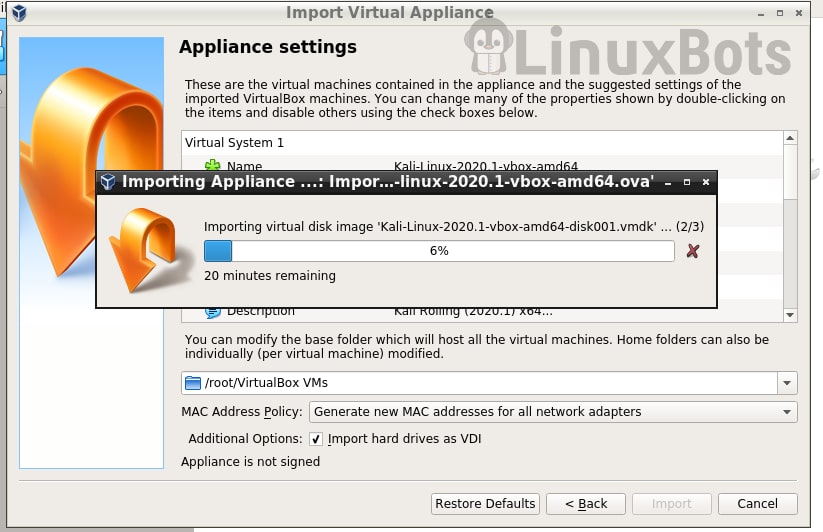 You should have Kali Linux Installed after the above process is done.
Start Kali Linux Virtual machine by Clicking on Start button.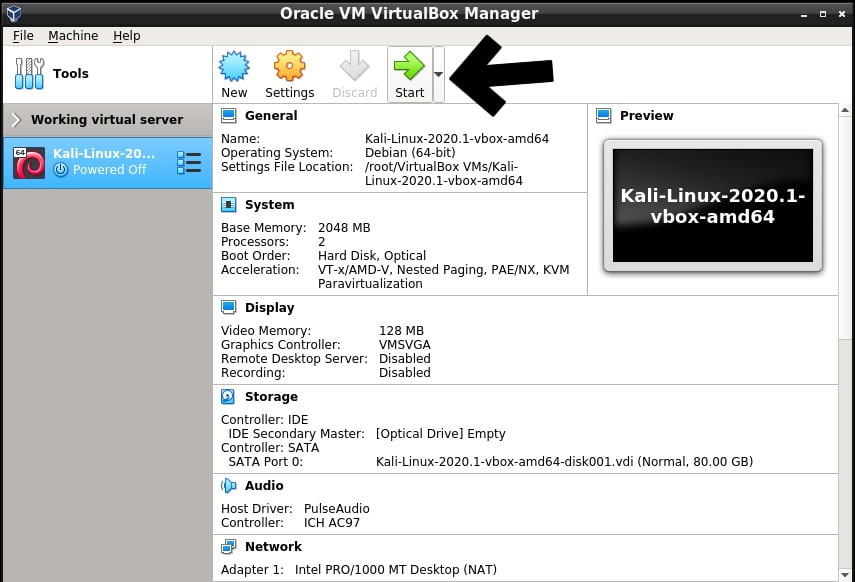 Here, Press Enter to continue…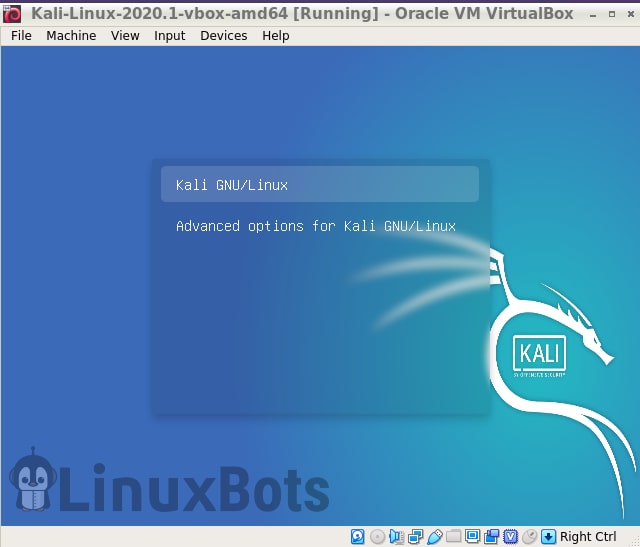 Get Login with default username and password.
After kali released with a non-root user policy. Its default credentials are changed to kali/kali.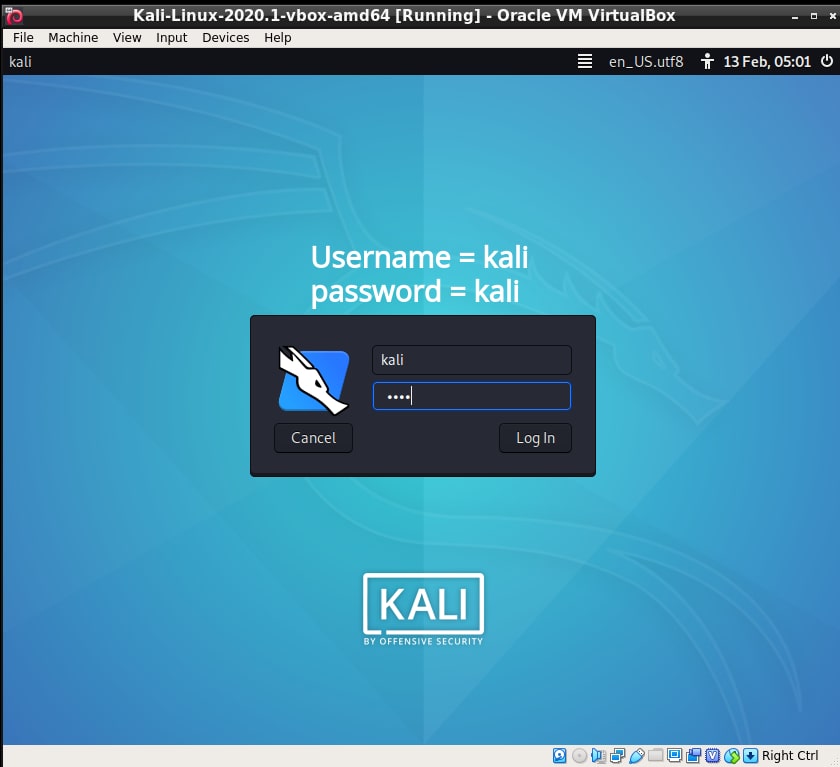 Want to learn more about kali? Download this free official pdf book.
Conclusion:
In this tutorial, we successfully installed Kali Linux 2020.1 on VirtualBox.
You can ask in the comment section if you face any issue while following this tutorial.