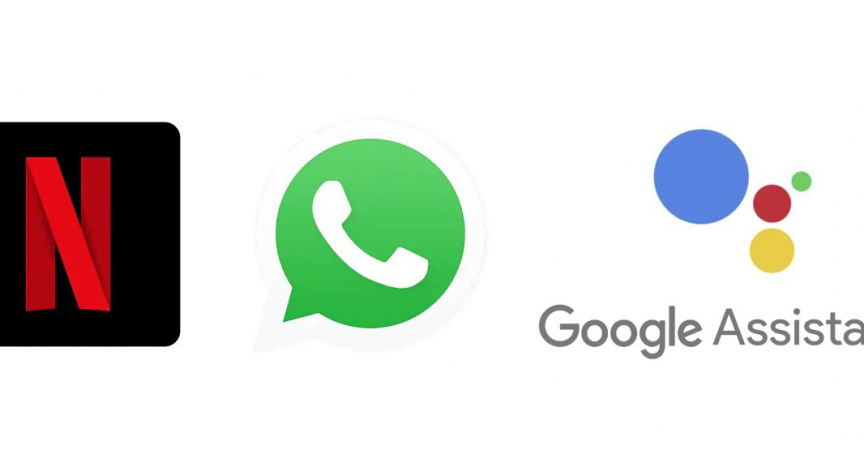 Whatsapps new Features -Multi-device login, Netflix, Google Assistant
WhatsApp is planning to roll out a few more new features for the app user, these features are already available in WhatsApp beta version. We already have an Idea about WhatsApp's plan to roll out dark mode for android devices. Previously WhatsApp released a long-awaited fingerprint lock feature for android users. Which was already there for IOS devices for a long time. The same is there with the dark mode it's in IOS and android users were still waiting for it.
Multi-Device Support
Its been long speculated about WhatsApp working on two device login options, including "Registration Notifications". This feature will let primary account to get notifications of secondary account. The notification will say, "The recipient's device list changed. Tap Verify to confirm the new security code." after you complete the verification process you will be able to use WhatsApp on two devices.
Google Assistant making WhatsApp calls
Previously we were only able to send text messages through Google Assistance. But now, you can make video and audio calls through google assistance. This feature will only be available for android users for now. To use these feature users just have to activate google assistance and say "Hey Google, WhatsApp video Amit" and it will connect.
Netflix streaming
Like youtube videos, now you will be able to watch Netflix trailers within WhatsApp. WhatsApp is extending picture-in-picture mode for more third-party applications like Netflix. Reports say it will show you a large Netflix video icon with a Play button just like youtube video shared links.
Bonus: Fingerprint lock
In case you missed it, WhatsApp has already rolled out Fingerprint lock, Option for android users.
Read more: Whatsapp's Long-awaited Security Feature Launched
Bonus: Dark Mode
As we said in the previous post, dark mode is near perfection in WhatsApp and it will be getting available soon for Android users.
Read more: Power Saving Dark Mode in WhatsApp